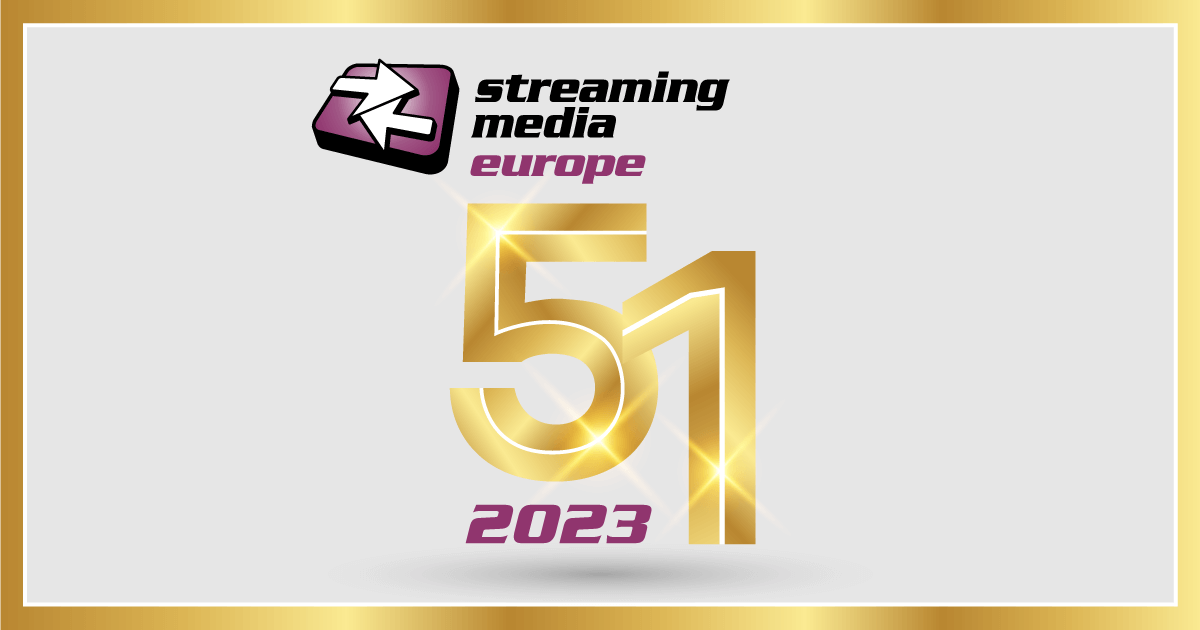 We are thrilled to announce that our company has been included in the 2023 Streaming Media Europe 51, which recognizes the most cutting-edge, influential, and dynamic technology companies in the streaming ecosystem. It's a great honor to be featured on this list, and we couldn't be more proud of our team's hard work and dedication that led to this achievement.
What's so special about SME 51?
The Streaming Media Europe 51 is a prestigious and highly respected ranking of the best of the best in the online video industry. The Streaming Media Europe 51 is voted for by all of Streaming media's editorial staff as well as contributors, who have firsthand experience with the products and services offered by the companies on the list.
This makes the Streaming Media Europe 51 very significant and meaningful for us, as it better reflects the trust and satisfaction of our customers and partners, who have chosen us over so many other competitors in the market. We are honored and humbled by this recognition, and we want to thank everyone who voted for us and supported us along the way.
What this means for Ceeblue
Being included in the Streaming Media Europe 51 is not only a great achievement, but also a great responsibility. It means that we have to keep innovating, improving, and delivering high-quality solutions that meet the needs and expectations of our customers and the industry. It means that we have to stay ahead of the curve and anticipate the trends and challenges that will shape the future of online video.
That's why we are constantly investing in our technology, our team, and our vision. We are passionate about creating a great product that enables our customers to stream their content to any device, anywhere, anytime. We are committed to providing a reliable, scalable, and secure platform that supports the fastest transcoding, lowest latency delivery, and broadest multi-protocol support available. We are driven by our mission to make live streaming accessible, affordable, and enjoyable for everyone.
We are proud to be part of the Streaming Media Europe 51, but we are not resting on our laurels. We have big plans for 2023 and beyond, and we can't wait to share them with you. Stay tuned for more exciting news and updates from us!
For the official press release, please click here.