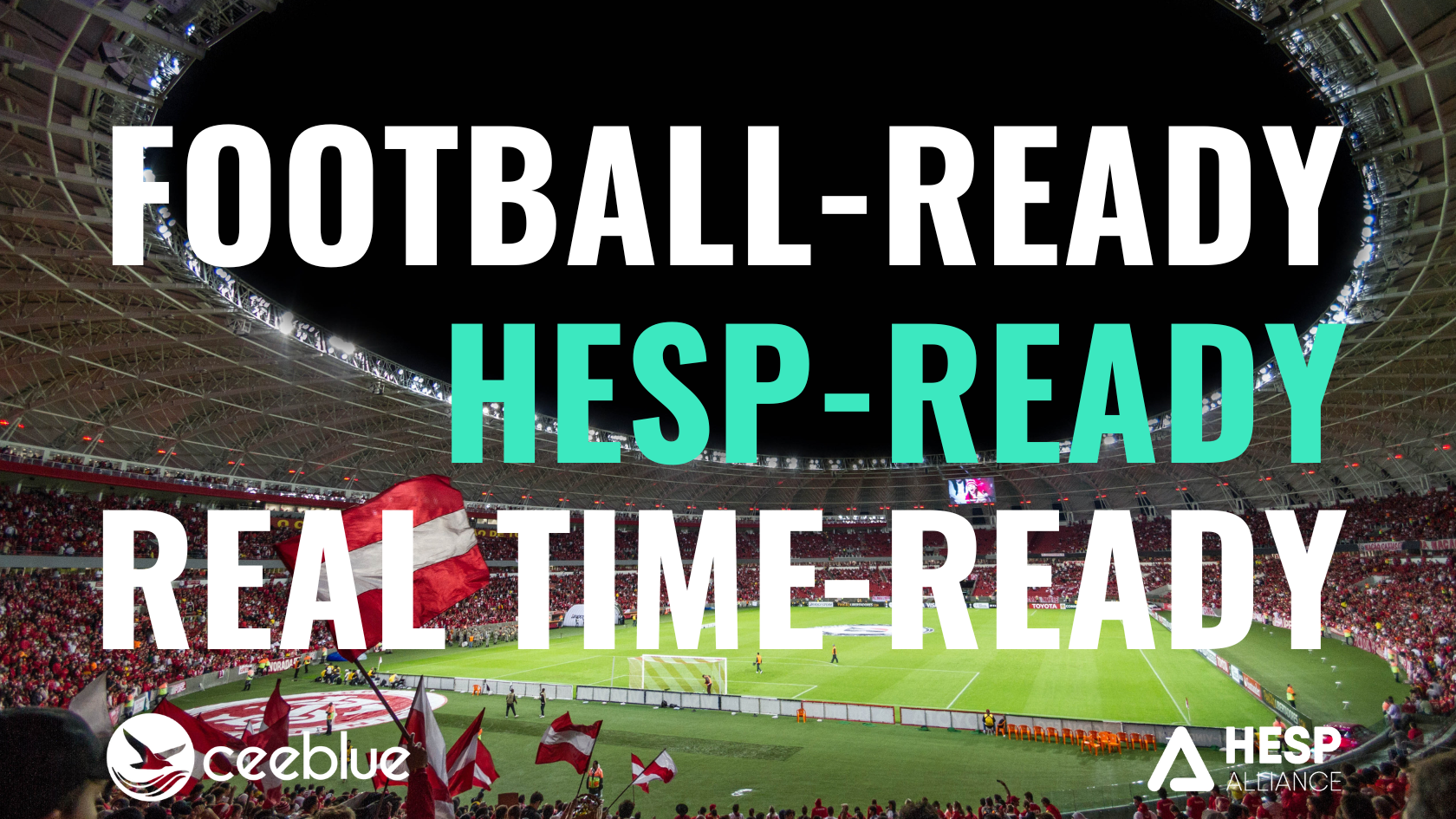 We are excited to share our latest achievement: the complete integration of High-Efficiency Streaming Protocol (HESP) into Ceeblue's multi-protocol Media Fabric. This integration marks a significant milestone in our ongoing commitment to delivering top-notch streaming solutions to our customers.
The Power of Ceeblue
Before diving into the intricacies of HESP integration, let's first understand what makes Ceeblue a game-changer in the world of streaming. Ceeblue's Media Fabric is a versatile platform designed to ingest and process a wide range of video streams, including RTMP, SRT, WebRTC, and RTSP. Our ultra-fast transcoding capabilities ensure that these streams are converted into a format suitable for seamless delivery, all while maintaining the highest quality possible.
We provide broadcasters with a flexible transcoding solution, which fits into any number of complex workflows.
At the same time, our worldwide real-time video delivery has been gaining renown in the industry, as we support more and more ultra-low latency solutions for live sports, iGaming, corporate events, and other types of real time and interactive live streaming.
Until now, in order to reach a global audience in under a second, Ceeblue provided only one solution: an innovative approach to WebRTC, which includes WHIP and WHEP support as well as cloud-burst capabilities and failback protocols.
But with HESP integration, our real-time now has gained a new dimension.
Certified "HESP-Ready" by the HESP Alliance
Today, we are proud to announce that Ceeblue has been officially certified as "HESP-Ready" by the HESP Alliance. This certification underscores our dedication to embracing the latest industry standards and technologies to provide our users with the best streaming experience possible.
With HESP's advanced capabilities, crisp, crystal-clear video resolution, even in demanding network conditions can be ensured. Furthermore, its innate support for ABR means you can effortlessly adapt to varying bandwidths, ensuring smooth playback and an optimized viewer experience every time.
Low latency is essential for many scenarios, particularly in live (e-)sports broadcasts and in environments that prioritize interaction, such as fan-engagement platforms and corporate communications. HESP greatly minimizes the lag between a live event and its presentation to the audience. Through Ceeblue's adoption of HESP, audiences can anticipate negligible delays, ensuring a more engaging and instantaneous experience.
Optimized Content Delivery
Ceeblue has elevated HESP integration by not only optimizing it for Content Delivery Networks (CDN) but also by ensuring that its performance is finely tuned and remains standards-compliant. This advanced implementation allows content to be swiftly delivered to viewers through a preferred CDN provider and adds an enhanced layer of resilience. Additionally, we've curated comprehensive documentation to support CDNs in adopting HESP.
This innovation allows customers more delivery options, as they are no longer limited to HESP-optimized content delivery providers.
The Future of Low-Latency Streaming
HESP is more than just another streaming protocol; it represents the future of low-latency streaming for a wide range of applications. Whether they be live sports events, online gaming, or interactive live shows, HESP's capabilities are poised to revolutionize live content delivery.
At Ceeblue, we are excited about the new possibilities that HESP brings to the world of streaming. We are committed to staying at the forefront of technological advancements and delivering these innovations to our users.
Our integration of HESP into the Ceeblue platform is a significant step towards redefining the industry expectations for low-latency streaming. We invite everyone to explore the capabilities of Ceeblue and experience firsthand how HESP can elevate the live streaming experience.