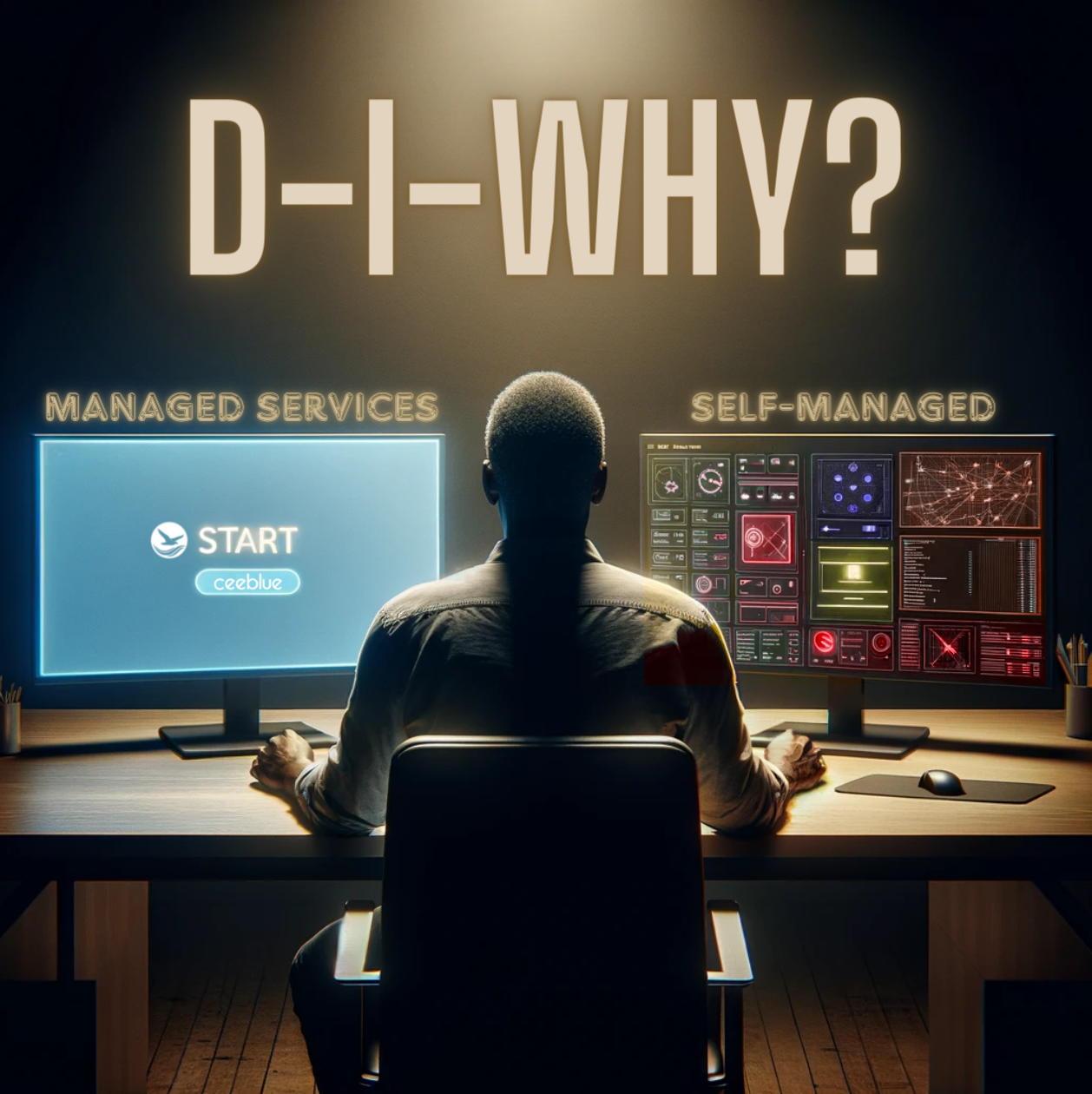 We decided to write this mini case study after our experience exhibiting at IBC 2023. IBC is such a valuable experience because our team gets to have conversations with folks that are scattered across the entire industry.
In the wake of the event, our sales staff held a series of internal meetings where we shared our notes and defined our post-IBC strategies. One common thread in many of the different conversations we had had was that many customers had been blindsided by significant cost increases across the industry in 2022-2023.
Wowza, the provider of the transcoding server software addressed in this case study, was one of the names that came up the most in these conversations.
For context, Wowza was a pioneer in online video solutions for many years and provides the backbone for many "DIY" video workflows. The company was acquired by an investment firm in 2021 for an undisclosed amount.
This year, many Wowza customers felt the shockwave from that acquisition as they opened up their Wowza invoices in Q2 to see huge, previously unannounced mark-ups on the services they had depended upon for years.
If there had ever been a time for a managed live-streaming services company like ours to make its case, it was now.
Managed Services vs Self-Managed
Companies facing the challenge of efficiently delivering high-quality, real-time video content to their global audience have two options: do it themselves or contract the managed services of a specialized streaming provider.
What follows is a study with one Ceeblue customer in particular who was transitioning from self-managed servers to Ceeblue's, and the results overwhelmingly supported the case for managed services.
In the end, Ceeblue represented a 64% cost savings over the customer's existing DIY solution, which would save them tens of thousands of dollars a month.
Additionally, Ceeblue's managed services would allow the customer to streamline their operations as well as their provider portfolio.
This article describes the factors influencing the decision-making process of this customer, but we share it here with the conviction that the lessons learned are applicable to a wide swath of the live-streaming market.
Customer Profile and Challenge
The customer is a leading content provider, top-10 in their market, that recently decided they were overburdened by the complexities of self-managed server infrastructure. For the purposes of this article they have requested we do not divulge their identity.
Low server density, complex update roll-outs, unpredictable cost fluctuations were all factors contributing to this customer's discontent.
For several years now, Ceeblue has been providing streaming services for half of this customer's streams, including nearly all of their higher-priority streams.
The reason we only handled half of their streams and not all of them was because the customer was under the impression that Ceeblue's services cost more than their in-house solution.
Under closer inspection, however, the total cost of ownership of their self-managed streams was actually significantly higher than the Ceeblue-managed streams.
Self-Managed vs. Ceeblue Managed Services
Comparison Overview
| | | |
| --- | --- | --- |
| | Self-Managed | Ceeblue Media Fabric |
| Wowza-enabled GPU servers | 60 | 0 |
| Ingests per GPU server | 25 | N/A |
| Max # of Ingests | 1500 | unlimited |
| Burst capacity | none | automatic |
Line-Item Breakdown
| | |
| --- | --- |
| Self-Managed | Ceeblue Media Fabric |
| Monthly Unit Cost of each Wowza-enabled GPU server | N/A |
| SysAdmin Monthly Overhead | N/A |
| CDN Costs | N/A |
| Origin Costs | N/A |
Results of Switching to Ceeblue's Managed Services
We sat down with the customer to generate a detailed cost breakdown of their self-managed services, creating an apples-to-apples comparison that left little doubt as to the most economical and efficient path forward.
The customer could move from a multi-vendor solution, where they had to manage support and admin with different hardware, transcoding, and streaming providers, to a unified, single-vendor solution, which saved them a minimum of 64% of their monthly live streaming outlay.
Additionally, their staff could spend their time developing their own product while we took care of the specialty end-to-end live streaming bits.
After a subsequent internal audit, the customer found that Ceeblue's managed services provided real-world savings that extended beyond the initial server cost reduction, due to the monthly overhead associated with self-administration.
Moreover, Ceeblue's expertise allowed the customer to minimize the redundancy required in their server infrastructure. Ceeblue's burst capabilities across various cloud platforms, including Oracle and AWS, made update roll-outs more efficient and less time-consuming.
Additional Advantages of Ceeblue
Ceeblue is best known for its real time video transcoding and delivery, but we're a multiprotocol platform by design, and are perfectly happy to transport legacy protocols across our private ultra-low latency CDN.
As we maintain a persistent bare metal footprint in strategic regions around the world, we were happy to offer this customer discounted traffic pricing on their basic HLS delivery (which is separate from the real-time delivery we provide).
Our private cloud incurs no internode charges, with no extra charges for cross-regional streaming, meaning that we can offer very competitive bandwidth pricing.
By transitioning their HLS and LL-HLS CDN traffic to Ceeblue, our customer found that they could significantly reduce their HLS delivery costs.
Summary of Benefits of Ceeblue's Managed Services
We were able to provide a customer with 64% in cost savings over their current DIY solution, in the range of tens of thousands of dollars a month.
Additionally, we allowed them to streamline their operations, saving them admin and support headaches from dealing with multiple hardware, SaaS and CDN providers, and allowing them to concentrate on developing and growing their own platform.
This case study serves as a testament to the transformative power of managed services, emphasizing the value of expertise and efficiency in ensuring seamless content delivery.