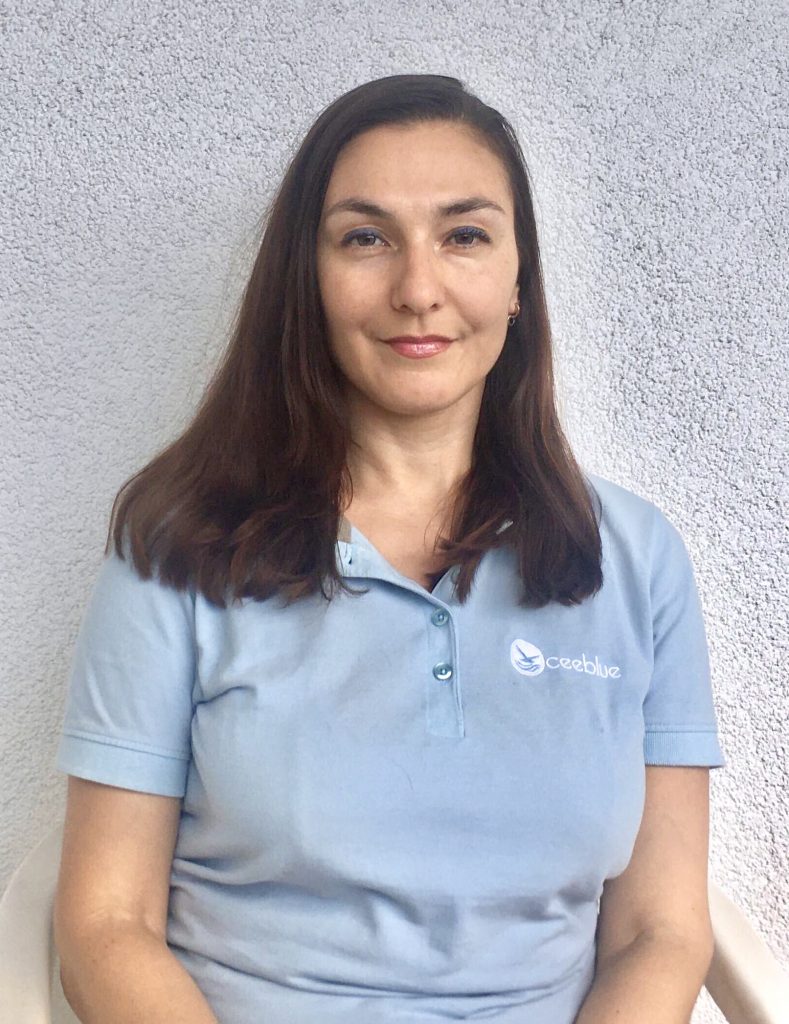 When Ceeblue started up pre-pandemic, nobody thought our breakthrough technology could apply to so many industries …

We're not aware of any other company that streams live video with less than 500ms delay, to an unlimited number of people, across any protocol …

It ties into my personal philosophy of helping people.


ALINA POLYAK • CEEBLUE ACCOUNTS AND SALES MANAGER
Alina Polyak
Tell us your story and what you do for Ceeblue.
I'm Alina, the Accounts and Sales Manager for Ceeblue.
I'm from Kiev in Ukraine, where I started my life as a musician, a pianist. Twenty years ago I came to Germany with my family where I studied languages (I speak over 6). Then I pivoted to technology; my first job here was with a Dutch hosting provider, where I learnt how to set up servers, how to deal with customers and manage accounts. I moved from hosting, to software, to streaming. I didn't choose to work in technology – it chose me. It's one of my passions – to be at the forefront of technology and being part of development.
My role in Ceeblue includes the full sales cycle across our global business, with a heavy focus on Europe, where my language skills come in useful – developing a lead, and turning an opportunity into a customer.
I still love to play the piano when I have the chance! My favourite piano, a Steinway, is back in my Kiev apartment – when Covid recedes, I'm looking forward to visiting my native city and playing it again.
What brings out passion in you?
I believe every human is on Earth with a purpose, to make this world a better place. How do we do this? By helping other people. As a species we're achieving this through introducing modern technology, like launching satellites to connect people, or making education more accessible for children. Being a part of this process is what makes me passionate. I combine this attitude with what I do.
The pandemic has pushed us to develop more technology, moving more online. It often feels like we're living in the future. We take it for granted now, but when I was born, behind the Iron Curtain, there was no internet – people would queue up to make phone calls because many had no phone line at home. I cannot imagine how this pandemic would have played out 20 years ago. Helping people by connecting them is what makes me passionate.



What's been keeping you entertained recently?
I studied languages and literature so I'm an avid reader. One of my favourite authors is Margaret Atwood, who wrote The Handmaid's Tale and other amazing novels. That book's view of technology and the world is quite amazing.
The last TV series I watched was a thriller show called Hit and Run, about a couple in Tel Aviv; the husband's wife is hit and killed by a car, leaving him to solve the crime – it's addictive!
Another series I loved was on Amazon – Mr. Robot, about a hacker played by Rami Malek who crashes the internet.
I also love Black Mirror –it's scary how often we've almost come close to those scenarios!
What's the best and worst thing you've ever eaten?
The most important ingredient for food is the company and atmosphere. When you're eating with people you love, the food is affected, and vice versa… I've been lucky to have visited many places. When travelling I love going out to discover any local and small restaurants – I love the food in Jerusalem, Prague, Amsterdam and of course my native home in Kiev. I think Georgia is quite in trend right now – people are travelling there in droves.
Why is Ceeblue the best company in the ultra-low latency video streaming market?
Ceeblue has a breakthrough technology that's needed by people. We're not aware of any other company that can stream live video in ultra-low latency (<500 milliseconds delay), to an unlimited number of people, across any protocol and device.
When we started up pre-pandemic, nobody thought Ceeblue's video streaming technology could apply to so many industries. Video was relevant of course, but it became essential. It ties into my personal philosophy of helping people and it's fascinating to see new ideas come to life; it makes the impossible possible.
Sometimes there are unexpected uses, like teaching online, medical consultancy, or performing surgeries remotely – especially in situations where we provide streams for 'one-to-many' or 'many-to-many'. We are still discovering new situations where Ceeblue's interactivity can help.